Ten Reasons to Use AMP in Email Marketing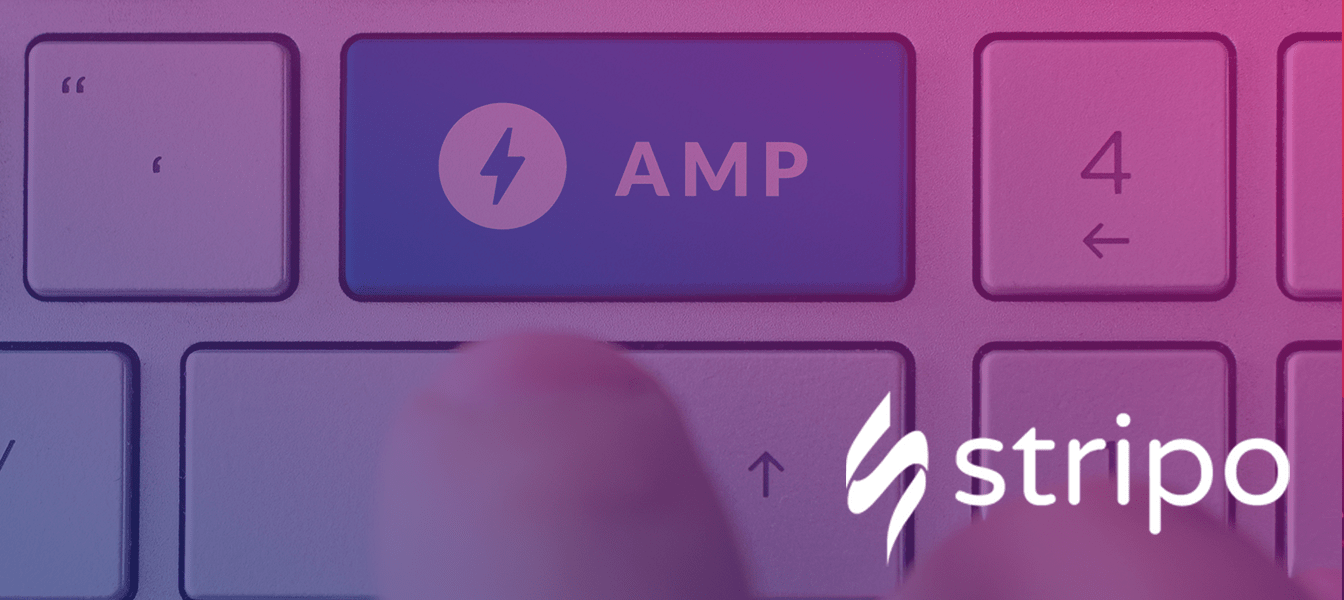 Today, the AMP for Email technology is a must for your email newsletters because it provides good boosts for various email marketing metrics.
In this article, we have collected the main reasons to use AMP for emails, namely successful use cases and exciting statistics that affect the performance of emails. So, without further ado, let's get started.
1. AMP forms increase user response rate by 520%
Feedback from subscribers helps businesses know what the target audience thinks about them. But how do you get users to answer your questions and share their opinion with you?
Stripo conducted a test: they built an email campaign asking users to review their platform. So, they created two email versions: one with an external form that requires users to go to another page (HTML version of the email) and the other with an embedded form, so that users could leave their comments right inside the email (AMP HTML version).
As a result, the HTML form achieved a conversion rate of 0.15%, while the AMP version achieved a conversion rate of 0.79%, which is more than five times higher.
AMP combined with Dynamic Content streamlines shopping experience
Rich, engaging emails that use Dynamic Content allow you to take personalization of your communication to the highest level. This feature, offered by ExpertSender, data-driven marketing automation platform for expanding eCommercestores, creates a better shopping experience for your customers, making it more likely that they will buy from you.
Based on your visitors online behavior, data, characteristics and location, Dynamic Content generates personalized offers that are very likely to catch their attention.
2. AMP can increase customer engagement by 225%
Customer engagement is one of the most critical metrics in email marketing because it shows how recipients interact with emails. And interactive AMP elements significantly increase it.
Email marketing service provider AWeber implemented AMP-powered surveys, feedback forms, and an image carousel in their emails.
It's worth noting that Aweber didn't measure each specific interactive element or individual email campaign. The company compared the performance of all their email marketing before and after implementing AMP. The results were impressive: user engagement increased by 225%.
3. NPS in AMP emails increase user response rate by 833%
The main goal of every email marketing campaign is to convince recipients to take a certain action (click on a specific button, register, fill in contact information, and so on). And NPS ratings do a great job here.
Test conducted by Mailmodo and their client BlueStone shows that AMP is an easy and powerful way to build such NPS ratings for email newsletters. The response rate of this email was 833% higher than the average open form.
4. Booking meetings directly in emails generates a 17% CTOR
Stripo and a booking tool enabled Stripo's recipients to book demos and appointments directly in emails, resulting in a 17% CTOR.
One in six email recipients scheduled a meeting thanks to the ability to make it directly in the email.
5. Simplified process of subscription and registration confirmation
We all know how important double opt-in is. How does it work? We send a user an email asking to verify their email address. Once they do that, we send them an email that notifies them they successfully confirmed their subscription/registration.
With AMP, you can do it all with a single email.
6. Carousels and accordions are significant for saving precious space
AMP carousels and accordions are a way to save lots of space in your email:
you can fit multiple photos with descriptions in one compact carousel and still improve the metrics of your email;
you should use AMP accordions if you want to make expandable sub-points in your emails.
You can even combine the two elements in one email 🙂
7. AMP increases conversion of abandoned cart emails by 82%
Yet another great way to use accordions and carousels in emails.
Ecwid, an eCommerce platform, introduced AMP emails to its users in 2019. And one of the things they tested was the image carousel and accordion in the abandoned cart emails.
The Ecwid platform analyzed more than 170,000 emails with these elements from July to November 2019 to determine the effectiveness of such emails. And the results were impressive: the platform's users managed to increase abandoned cart conversion by 82%.
8. AMP makes it way easier to add gamification to emails
Gamification is one of the most popular email marketing trends today. And AMP allows you to unleash your imagination to the fullest and create unique email content for any event with little to no coding skills.
Gamification results in higher user engagement and takes your email marketing to a whole new level.
The Stripo company conducted a test email campaign. In a regular HTML version of the email, users were supposed to just go to the website to browse it. In the AMP HTML version of the message, they had to click on a particular element to see their prediction and only then go to the website for templates.
Twice as many users clicked the "Browse Templates" link in the AMP email and there were twice as many registrations.
9. AMP enables real-time content in emails
AMP for email allows you to do amazing things with emails. In addition to simple games, it will enable you to use real-time content. Real-time, aka dynamic content, allows updating your email content after the email has been sent (it gets updated the moment users open them). This means that users always see only fresh content, actual prices, and descriptions. They will not see sale announcements after the end of the sale.
You can pull fresh data into your emails by connecting them to Google Sheets or with servers. In the first case, you can do it on your own. In the second case, you will need to ask your developers for help.
10. AMP allows adding quizzes to emails
Quizzes are an excellent way to entertain and educate your contacts.
And how do you build embedded quizzes in emails? With AMP, it does not require any coding skills.
Wrapping up
As you can see, AMP for email is a great technology that is proven to skyrocket your email performance.
Author:
Dmitry Kudrenko
Founder and CEO at Stripo and eSputnik
Latest Resources
We share our knowledge