Partner
Recombee
Recombee is an innovative platform that supports enterprises around the globe in providing the most relevant content and recommendations. The main goal of Recombee is to create personalized recommendations, which contributes to improving the engagement of recipients and the effectiveness of marketing activities.
The key aspects of Recombee:
Intuitive API: Recombee provides an easy-to-use API (Application Programming Interface) that allows companies to generate recommendations without requiring deep technical knowledge. Thanks to this, customizing recommendations to individual needs becomes more accessible.

Domain and Sector Impartiality: The platform operates without bias towards types of industries or sectors. This means that regardless of the field, companies can use Recombee to deliver personalized recommendations to their customers.

Real-Time KPI Tracking: Recombee allows businesses to keep track of key performance indicators (KPI) such as click-through rates (CTR) and conversion rates (CR), allowing them to customize their recommendation strategies in real-time.

Homepage Personalization: The platform allows you to customize the content presented on the homepages, which allows for a better adjustment of the offer to the preferences and behavior of users.

Related Products Recommendations: Recombee allows you to generate recommendations regarding products or related content, which can increase sales potential by effectively creating connections between various elements of the offer.

E-mailing campaigns: The platform supports the creation of personalized e-mailing campaigns, which increases the effectiveness of communication and engagement of recipients.

AI Optimization: Recombee uses artificial intelligence to optimize recommendations. Machine learning algorithms are constantly improving the process of generating recommendations, which leads to an increasingly better match to the preferences of users.
As a result, Recombee is a tool that enables companies from various sectors to provide personalized recommendations, which translates into increased effectiveness of marketing activities, improved customer relationships and better business results.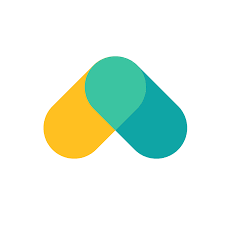 Join our Partnership Program
Register through the form below, and we will send you more details about our program and arrange a meeting where we will explain how collaboration with us looks like.